Is boy the reincarnation of his grandfather ?
Posted on Tuesday, 12 November, 2013 |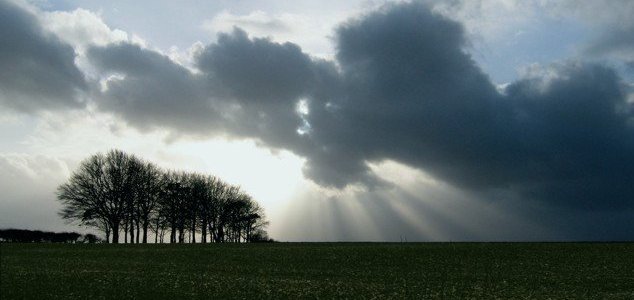 Could Sam be proof of reincarnation ? Image Credit: CC BY-SA 2.0 Brian Kerry
The case study of a young boy called 'Sam' has revealed tantalizing anecdotal evidence of reincarnation.
The concept of reincarnation, the idea that when we die we are reincarnated as someone else and begin a new life, has been a staple of spiritual beliefs for thousands of years. It is only relatively recently however that signs that this might actually be possible have begun to surface.
In the case of Sam, intriguing evidence came to light suggesting that he may in fact be the reincarnation of his own grandfather. Suspicions were first aroused when, while having his diaper changed at the age of 18 months, he turned to his father and said "When I was your age, I used to change your diaper."
A few years later at the age of 4, Sam was shown an old photograph album with pictures of his grandparents. While the pages were being browsed, he suddenly pointed to a picture of his grandfather's first car and said "That's my car."
Later, he pointed to a photograph of his grandfather when he was just a boy and exclaimed "There I am!" The picture had contained several boys and there had been no discernible way Sam could have known which one was his grandfather having never seen a photograph of him before.
His mother, who was skeptical that these incidents were evidence of reincarnation, decided to test him by asking him for anything else he could remember. He answered by stating that "bad men" had "turned my sister into a fish." It turned out that his grandfather's sister had been murdered and dumped in a body of water, an event that he couldn't possibly have known about.