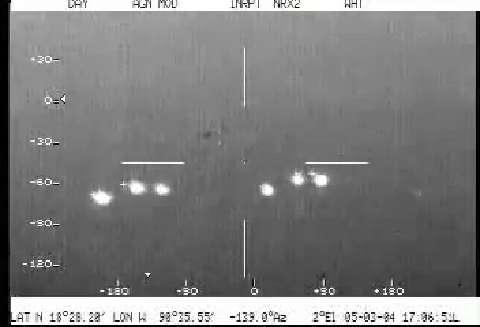 Mexican Air Force pilots film and observe 11 unidentified flying objects on March 5th, 2004. Please comment if you have any info or can translate the chatter.
www.military.com
The media tells us the Nimitz encounters were the first time any navy ever filmed ufo's.
Clearly the ufo info is being released now for a reason.