A German politician stated on television that we will all remember what we were doing on September 24.
UPDATE: It seems clear that he misspoke about that date and meant to reference February 24 as reference with the full speech at the bottom of the page using closed caption translation into English. Things are moving at a rapid pace in the world today. It seems that you can't ...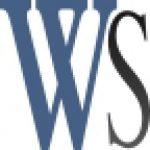 thewashingtonstandard.com
It has gone viral and people are freaking out. What are they planning for September 24th? Many are also saying, "No, he was talking about the Ukraine on February 24th. He made a mistake." Well, I don't know German, but everyone is translating it like he is talking in future tense, not past tense.
What do you think? Why would a country make an announcement like this? Unless it's a threat.... Russia did cut off their gas line to Europe.
Do you think Germany is going to nuke Russia?