TT in the film "Gostiya iz budushego" ('The Guest From The Future')
Have seen the film "The Guest From The Future" (USSR, 1984) recently..it's about a Moscow boy who has found the time machine in the old house's basement and travelled to the future in 100 years (from 13.April.1984 to 13.April.2084). Really interesting - especially the Time Machine:
The entrance to the room where Time Machine is situated: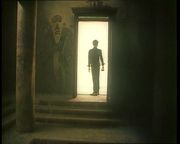 The control: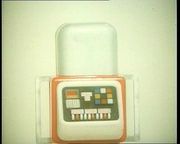 The buttons on it: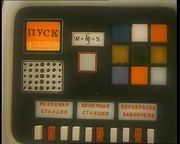 The travelling itself: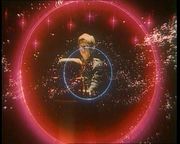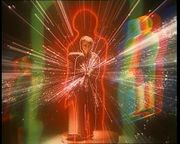 And the future (Moscow in 2084):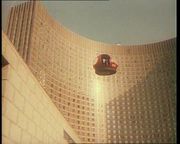 Of course, he wanted to travel to Moon or even further, but, (it's a pity, really) there were no free tickets left.
So, he has brought with himself (to 1984)(saved from the cosmic pirates) an apparat called ''mielofon'', which can be used to read everybodie's thoughts. So, as a result there are amazing adventures in 1984..with cosmic pirates (they are as a laughing stock), Alisa Seleznyova from 2084 and Kolja (who travelled to the Future) himself.
Everybody can download the film from the site:
www.multiki.arjlover.net
(20-2a.m. as I remember). The film is in Russian, of course. But I like it a lot!