Joined

Oct 10, 2016
Messages

45
I was thinking if we did some of the following things, we might be able to travel backward or forward in time:
1- What if we had a device, and we used wormhole technology, and then adding this tech to the device, what if we actually reverse the wormhole's polarity? will it even give use backward time machine?
2-What if we combined all of john titor's secret time machine ingredients? will we get an actual time machine, and another thing, If john titor is not real, how did he predicted some events that turned out to be true? and maybe, john titor tried to mess with people, but he may be tried to send us those printed pictures of his time machines to build it, you know what i mean on this one? [
Titor described his time machine on several occasions. In an early post, he described it as a "stationary mass, temporal displacement unit powered by two top-spin, dual positive singularities", producing a "standard off-set
Tipler
sinusoid".
The earliest post was more explicit, saying it contained the following:
Two magnetic housing units for the dual micro singularities
An electron injection
manifold
to alter mass and gravity of the micro
singularities
A cooling and
X-ray
venting system
Gravity sensors, or a variable gravity lock
Four main
cesium clocks
Three main computer units -Taken from WikiPedia]
Here is my HTML-archived file, this saved page is no longer alive, glad i saved this earlier, i even backed up this HTML file in many sources, Youtube channel HoaxHunter found a proof that john titor's existence is fake, but what about the true predictions and time machine instruction printed-images? it may mean he is not real, but he only tried to hint us about something, he tried to hint us about those in the list below: (Maybe we can get those items in order to build a real time machine?)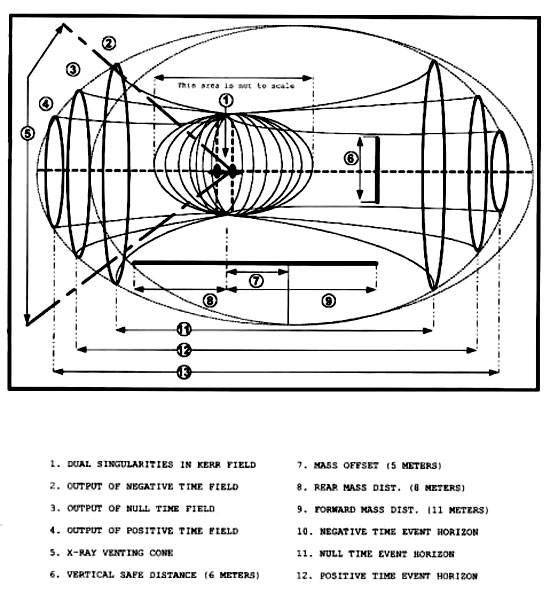 1 Dual singularities in kerr field
2 Output of negative time field
3 Output of null time field
4 Output of positive time field
5 X-ray venting
c
one
6 Vertical safe distance (6 meters)
7 Mass offset (5 meters)
8 Rear mass dist. (8 meters)
9 Forward mass dist. (11 meters)
10 Negative time event horizon
11 Null time event horizon
12 Positive time event horizon
-
1 Singularity drive housing
2 Singularity magnetic field coil
3 Magnetic field generator/regulator
4 Electron mass injector manifold
5 Electron regulator
6 Electron (generator?)
7 Singularity (status sensor?)
8 Singularity cooling housing
9 Singularity cooling pump
10 Singularity cooling supply
11 Gravity sensor unit
12 Battery supply
-